Back in August 2010, Tech Republic listed the PMP? certification among the top 10 IT certifications for 2010. Five years on, this continues to hold true as the PMP certification remains in high demand and the exam tougher to pass (take a look at our exam prep resources here).?Here are some tips for those preparing for this certification (valid till today).?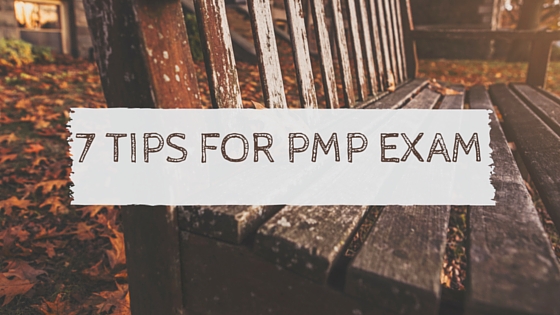 1. Read the latest edition/edition of your exam of the PMBoK? Guide
This only needs to be highlighted since many believe that they can get by with only the prep books and attending classes. A very high number of exam questions are based on the latest edition of the PMBoK? Guide hence it should be read cover to cover at-least once. As of 2014-2015, the latest guide is the 5th Edition. Interestingly, it is reasonably priced because the free digital edition (free from PMI for current PMI memebers) is available in PDF format only. Personally, I prefer prints and I had painstakingly printed it cover to cover and had it bound back in 2009. You can get the print edition from Amazon for around $30. Thats a sound investment and will save you a lot of time and print runs.
2. Use only one PMP prep book/course
Most people I have spoken to, have successfully passed their PMP exam by using Rita Mulcahy's? PMP(R)Exam Prep as their main guide. That said, avoid other preparation books. This does not mean that you only use this book, but rather, once you choose a preparation course or book then avoid using any other as it only leads to confusion.
3. Figure out a study pattern
There are many ways to study. Some, read the PMBok? Guide, then use their prep book. Others may find a chapter wise approach more suitable than a book wise approach. Use the one that best fits your study habits. However, make time everyday and be consistent.
4. Set a date for your exam within 1 week of starting your preparation
Nothing works better than setting a deadline for your preparation like an exam date. Within 1 week you should have an idea of your pace and how long it will take for you to prepare for it. Set a date and time with your testing center and work towards it. If you are unable to complete preparation, you can always reschedule your exam.
5. Surf the web for free questions and resources
The internet is a wonderful place with wonderful people who post free stuff. certgear.com, oliverlehmann.com, and pmstudy.com are all great resources. Of course you can also pay for test courses that guarantee success such as from Kaplan
6. Practice smartly and extensively
The more you practice the easier it will be when you finally sit for the exam. You can use other prep books for this purpose only. Skip chapters, go straight to the questions; when tallying answers, read the reasoning behind both right and wrong answers. You will learn far more from critique than from getting everything right. This approach is taken straight from PPM's partnered study program and works wonders.
Sit for each practice session at the same time everyday. This should be the time you are scheduled for the exam. This helps your mind becoming accustomed to answering questions at a stretch. Gradually extend your practice to include 200 prep questions in one sitting.
7. Jot down what you know, and what you need to recheck
This too is widely suggested by everyone. As soon as you are provided with a pencil and paper in the exam room, jot down all the formulas. This helps later when you are looking at a question that requires calculation. Also, use this paper to note down all questions that you need to revisit later. This helps too.
Thats about it. Let me know what you think of this and feel free to share your tips on PMP certification.