The PMP exam is well known for changing exam formats every 2 or 3 years or so. The latest revision of their exam in March 2018 reflects 6th edition of the PMBoK. Unfortunately for us, PMI stopped publishing passing scores in 2006 hence no one really knows what their passing percentage is anymore. This makes PMP certification all the more difficult for candidates to prepare for the exam and ensure their readiness.
Anyhow, here for the sake of making the PMP exam study a bit easier to manage, I'm going through some options available to you.
PMP Training / Studying Techniques
There are a number of studying methods you can choose from to get PMP certified. For the purpose of ease, I'll just put them into two core methods. i.e. Self Training and Online PMP Training.
Self training / studying
If you go with self training for the PMP exam you are already aware of the discipline it requires for a successful outcome. The place where many people run into problems is the varying degrees of information out there. Here, I will go a little bit into the options available and how to use the materials to the best effect.
Possibly the oldest PMP Prep book that has been regularly updated with PMBoK editions over the last 20 years. Anyone who studies for the exam swears by this book including me. During the course of my studies, I used this book and its 'end of chapter' questions to practice. However, to run through exam mode, I tried out the other books for the sake of questions only. After I was done with the exam (that I cleared in my first try) I went back to the materials in the books; Rita's book was head and shoulders above the rest. I wouldn't recommend any other book or practice material when doing self study offline.
PMP Training Practice questions:
To study for the exam you need to practice the questions; ideally near the actual exam question number of 200. Here are a few online and mostly free resources for exam questions:
PM PrepCast: 120 Practice questions with exam simulator recently updated to reflect PMBoK Guide 6th Edition. The site by Cornelius Fichtner is pretty good as well and I especially like his Podcast style. Makes the exam less daunting for sure.
PMP Exam Questions: They have a collection of 700 exam questions available here. Its not a simulation so you wont get a counter in the corner or any way to mark your exam for a score at the end. However, you will get plenty of practice on theory and you can view the correct answer right there.
Oliver Lehmann's 100 Free Sample Questions: http://www.oliverlehmann.com/pmp-self-test/100-free-questions.htm
He also has 200 practice questions in PDF download. All questions are updated to reflect the new exam and the PMBoK 6th Edition.
PM training PMP Practice Exam: They give you 90 day access to PMP exam questions from a database of 1000 questions. If you don't wish to scour the internet for them, then you should buy this for $99 only. They frequently give discounts hence you'd probably pay less than the listed price here.
SimpliLearn Mock Exam: SimpliLearn gives you the full experience of the PMP exam via their simulator. Best part? Its free.
There are tons of other resources out there that I will eventually get to in a dedicated post.
So that's about it. All you need to do is ensure you've practiced enough. Ideally do 2 full exam simulations with passing grade of 80% before you go in for the exam. Ensure that you always go over the correct and wrong answers to understand why they were correct. If the reasoning doesn't make sense, then check the reference for that question.
Virtual / Online PMP training
Another method for PMP training that professionals use to great effect is via self paced online study or what is commonly called PMP Online training.
A number of well known distance learning institutes offer this and it is a very successful model as it fits into the home and work life of the busy project manager. Too many professionals are simply unable to take out the time for a boot camp, weekend classes or evening classes because of their busy schedules. Here's a list that I recommend:
SimpliLearn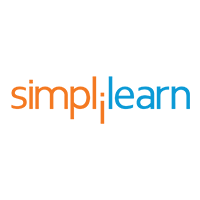 It is slightly expensive on the list here however it is worth the money. First of all, they deliver the content via iOS and Android devices as well, hence making training easy and accessible on the go. Then there are the 36 hours of instructor led training, 29 hours of e learning content chapter exams and 7 simulated tests; all backed by SimpliLearn's money back guarantee if you don't pass the exam in your first attempt.

Mind you, to claim this you will need to have attempted your exam within 45 days of completing the course or online classroom training.

Use code M30 to get 30% off on Self paced courses or use code M20 to get 20% off on Live Online classes
PMtraining

PMtraining offers live certification classes, on demand learning and practice tests. They are slightly more expensive than Simplilearn however, they are focussed on developing project management skills only and thus have a more streamlined approach when choosing courses.
For $348, you get 90 day access to PMP certification boot camp which includes 35 PMI contact hours and 35 PDUs. You can add practice exams for another $50 (standalone $99)
If you are already a certified PMP then you can get on-demand PDUs from them as well. They are reasonably priced and generally have a discount running on the site.