During the past two years, and over the course of many projects and experiments, I?ve tried and tested many software, tools and services. Here is my list helps that keep me sane, orderly and allows me to deliver on time to my?customers.
Business
Freshbooks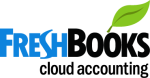 Freshbooks is an ideal and must have tool for any freelancer or startup business. It takes care of the pesky yet important task of generating estimates, invoices and yes recording expenses. Better than Microsoft Excel, Freshbooks also has the cleanest and easiest user interface out there. One of its best features is that it doesn?t expect you to be an accountant, so it is great for a regular person. It also serves as a pretty good time management tool that you can use to generate invoices for your clients. One of its biggest features, however, is integration with other apps and services. Freshbooks provides integration with online payment services such as PayPal, Stripe, Authorize.Net and Braintree. The new version of Freshbooks though only support Freshbooks Payments and Stripe.? Freshbooks also takes care of pesky yet important things such as partial payments and getting client testimonials. Its app integration suite is amongst the strongest out there and is what makes this Software as a Service a must have for anyone venturing into business out there. They also have stellar apps for both iOS and Android (unfortunately none for Windows yet) which is great to track expenses on the go. Simply take a picture and upload via the app and assign it to a client or project straightaway. It also allows you to import expenses from your bank accounts and credit cards.
Their smallest plan ?Lite? is for $15/mo (or $13.5/mo if you pay annually) and supports upto 5 clients and gives you unlimited invoices and estimates. All plans have a 30-day free trial. There is a full and more detailed review of Freshbooks here.
For more invoicing solutions, read a detailed post on TechVise.
SEO & Marketing

SEO is very much like Fluffy, the 3 headed dog from Harry Potter & the Philosopher?s Stone. Why? Because, just when you have figured out one aspect of it, there is another equally important one that requires your immediate attention. SEO Monitor allows you to stay on top of your websites? presence on search engines and keep improving it. It is the only tool out thre that integrates your Google Analytics data with Google Search Console so you get the full picture on which keywords are responsible for the 90% organic (not reported) traffic to your website. You can group the keywords by landing page or topics etc and start actively monitoring them.
They have a very good onboarding process so be sure to schedule that free demo session they offer to understand how to use the software. Use our Promo Code: WZHMc6?and get $150 worth of credits (be sure to add the promo code manually at signup) that you can use to extend the 14 day free trial or give yourself a discount every month. The software is worth it and after spending a few $100s on many of them, this is the best your money can get you. Also, their pricing is pretty good for startups considering you pay only for what you use. Yes thats it, you start with 1 website and 300 keywords but each additional website is a small amount added to it and when you run out of keywords, just increase the volume to what you need. They only bill you for what you track and use.
SERPLab.co.uk
Another tool I love to use that?s free is a simple search engine ranking tracker. The free?SERP lab?bot allows you to search 300 keywords every 24 hours across various regions and search results. For e.g. if you have 20 keywords that you want to keep tabs on in UK, US, Canada, for both Google and Bing, then you would create six individual projects for the country and search engine. If you want to track mobile and desktop, then you would create 12 projects making it 240 searches in 24 hours. It also emails PDF reports if you wish, keeps track of your competitors and shows a graph of your keyword in search engine rankings. If you want to add more bots, then you get them in the capacity of 600 per bot for $4.99 / month.
Sumo Me
An extremely badass sharing tool that seems to have taken over the web. It is?free, has decent and well-priced upgrade options and promises on what it says it will deliver. I had a non-existent mailing list before this plugin, and now a year later, I have more sign ups to my email list than dropouts. SumoMe doesn?t just allow you to build mailing lists, they have a great share bar, heat maps, a/b testing and a few other nifty tools all aimed at one thing; putting your best content out there and helping you generate revenue.
CoSchedule
A year ago, I was actively looking for a reasonably priced project management + content management tool for my tech blog that would not only reduce the email back and forth amongst my team but also give me a snapshot of what my content calendar looked like. After a bit of research and reading some articles, I tried out?CoSchedule. I haven?t looked back since. It is everything I wanted and more. With this, I not only manage my social media messages and content, but I can also assign tasks, give feedback and jot down notes right into a web interface or WordPress itself. It would be fair to say that one of the biggest reasons for my success in online publishing has been regular updates (something that everyone talks about), being able to schedule social media messages and better collaboration amongst the team. You can read all about the?features here. There is a fully working 14-day free trial available that you can get extended by another seven days if needed.
Project Management
Asana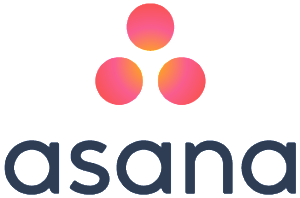 As they say, if you can make a list or send an email, you can use Asana. It is the easiest task management tool out there and keeps everyone and everything on point. Best of all?its free up to 15 team?members has very good and useful integrations with time management, project management, development and marketing tools among others. You can head over to their?apps page?to see their full integration list. How many times have you heard from clients that they don?t wish to use your project management tool but prefer emails instead? Well, Asana solves that problem for you.
Time Camp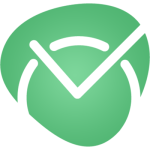 I find time tracking applications intrusive and downright problematic. Mostly this is because I am prone to forgetting to turn it on and then have to guess later how much I worked on a particular project. The problem resolves itself with TimeCamp. This nifty application sits in your status bar and records all activity that you do on the computer. If your privacy intrusion alarm bells are ringing right now, there is no need to delete the application just yet; it records the application and the title-bar (window titles) along with the duration spent on it. Essentially this means that when you go back to looking at your day?s report or week?s for that matter, you can simply assign an activity to a project or remove it for that matter. You can also easily specify keywords for each project, and Time Camp will record that activity into your project as soon as it detects it. All this is in the?free version. It does a lot more from reporting to invoicing, team management, etc. you can read about all the?features here.
Slickplan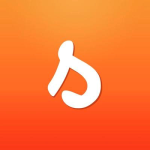 Ever needed a simple and inexpensive?sitemap tool?to layout the groundwork for your next website or web application? Slickplan does just that, and so much more. Their feature set includes sitemaps, site crawler (auto generates a sitemap for you by crawling a given website), Visio-style diagram maker, content planner and design mockups. The basic plan starts at $9.99/mo and gives you access to sitemap and design mockups feature for up to 3 active projects. Every sitemap includes integrated comments, contributors, export into PDF, XML, Vector (EPS), PNG and other file formats. While there is a free 30-day trial to test it out fully, you can always downgrade to a free plan that includes 1 active sitemap and reduces capabilities such as comments and contributors.
So that's my list, for now, there are many other tools and services I use in my line of work, however, none on a monthly or weekly basis.