Initially posted on Quora?What is the best way to shop online in or from Pakistan? Updated April 2018 since the information was out dated.
I have done a lot of online purchases within Pakistan through credit cards, internet banking, Easypaisa etc. I was also a Product Manager for a company that used to route all these transactions on the internet in Pakistan. Hence let me explain what works best.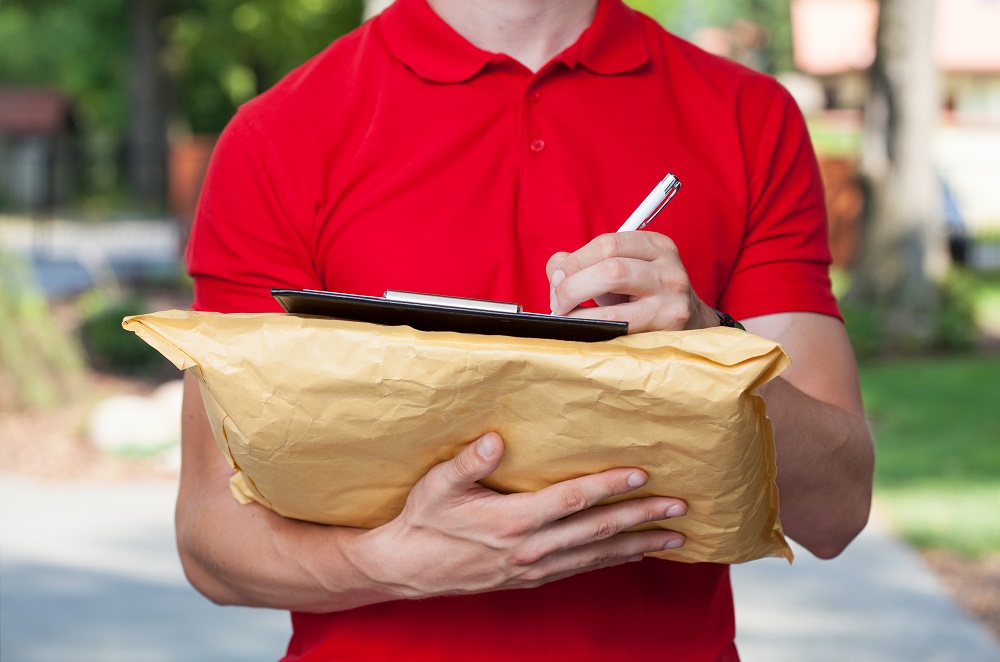 Fear
90%?people fear that their credit card data is not secured and someone or the website itself will get access to it and might abuse it in future. 10% fear that their purchase will not be completed successfully i.e. what they purchase will not be given/delivered to them.
Credit Cards & Security
To?address the first part of the problem, online stores started offering Cash on Delivery and Bank Transfers to solve these issues. 3D security finally arrived on some cards in Dec 2016. Its 10 years late but atleast its here and HBL internet gateway supports it which is great news for everyone. 3D security means that VISA and MasterCard can not only verify your credit card details on the internet but also the person using the card only by means of another verification method. In most cases, online fraud is due to lack of verification of who is using the card online. If 3D security is being used then the VISA/MasterCard network actually directs you to the bank where they ask you to enter a security key sent to the registered card holder via email or SMS/text . Afterwards, everytime you are purchasing online, the 3D security mechanism verifies the information with you. All websites that use 3D security will have Verified by Visa or MasterCard SecureCode logo or seal on it.
UBL and HBL credit cards provide 3D security through Verified By Visa (VBV) which makes it a good credit card to use on any website with VBV. Meezan Debit Cards are also 3D secure making them the only debit cards in the country that can be used online. SCB debit cards work online only if the CVV verification code is sent with each transaction.
The lazy banks have devised a solution whereby they block all cards, unless opened explicitly for internet usage on the request of customers. In this day and age, I am not a fan so i'd say that one should avoid such cards on the internet at all costs and just invest in a credit card that is 3D secure or get a prepaid debit card.
For?all websites, you need to ensure that the security trifecta is in place when you are entering credit card information. This is:
Browser address bar display HTTPS and the website shows Verisign (or Norton Secured) logo. In this day and age, the bar should be

green

.
The website displays the VBV, MasterCard SecuredCode logo or simple card logos.
There is a box for 3 digit security code. (Note my statement regarding SCB debit cards.)
If by any chance you are buying online via a card or even via your online bank account (IBFT) and sitting in a public place with open Wifi then please use a VPN to ensure your entire transaction is secure. Do not for a minute think that only your card info needs to stay safe, your own information too needs to be safe and this includes your name, email address, password, address etc.
Pakistani Websites
Thankfully, now we have the likes of Daraz.pk and many other stores where people are now able to shop online as well as setup their own stores. These points below still apply regardless where you're shopping from.
Websites that display Verisign Seal (soon to be Norton Secured) do not save your card information in plain text nor do they transmit it in plain text. The information is encrypted via SSL and transmitted over the internet in a secure tunnel linking to gateways which are the same used for physical credit card transactions. If the information is saved within a database then it is in an encrypted format. No one can query the Database and get plain text replies, unless they decrypt the fields first. And mind you there is generally only one or two people in the entire company who know how to do this hence it remains very secure as any theft or illegal use can be traced back to these individuals.
Similarly, for internet transactions the security code (at the back of your card) is always required which is NEVER SAVED ANYWHERE. Without this no one online accepts a credit card.
Expiry date is also not saved in most instances unless they happen to be a payment processor (e.g. Amazon) too with a PCI DSS clearance. If it is, that seal is visibly present.
All the above information is never taken on the website you are shopping unless they are a payment processor as well (e.g. Amazon is both a payment processor now and a shopping site).
Shopping from Pakistan on International Sites
Payment Methods
To shop on international websites such as Amazon.com, BestBuy, etc, you need a card that can be used online. Unfortunately, most Debit Cards issued in Pakistan are blocked from online usage however there are the likes of Prepaid cards such as UBL Wiz and MCB Lite that can be preloaded and used for international transactions. If however you are like me, then you may be interested in a long term solution that gives you security as well as allows you to pay online via multiple currencies. I'm speaking about Virtual Debit and Prepaid cards that can be preloaded easily.
Billing Vs. Shipping Address
The billing address is where your card is registered. With virtual cards, you can edit the billing address with ease which is a huge plus point. The Shipping address is the address where you send your purchased product. Many websites employ verification methods to ensure that the Cardholder's address is verified. With a virtual card, this is easy.
International Address for Products that cannot be delivered to Pakistan
Many of us have suffered from this. All you need is a great parcel forwarding service to ensure that your packages are received and checked before being sent to you in Pakistan. I have successfully used Stackry, Shopfans, Vykingship, USGoBuy and a few others for this service and there is a great post on package forwarding services over on TechVise. The post is regularly updated so be sure to check it out.
Other Things to Take Care of
You?need to also ensure that the security trifecta is in place when you are entering credit card information. You might have access to VBV / MasterCard SecureCode however, on international websites you will always get charged in USD. If for some reason your transaction is being done in GBP or Euro then you will get a double whammy with the conversion and may end up paying about 5% more by the time your transaction is billed in PKR.
Shopping from Amazon
If shopping from Amazon, use Amazon payment service and pay for your transactions in PKR. It is less costly than getting a surprise on your bank or credit card statement at the end of the month. Luckily, Amazon allows PKR credit cards and will give you the option to pay in PKR currency. Combine this with a parcel forwarding service and start shopping 🙂
To be honest though, I have found Bank Alfalah and Meezan bank offering the best USD to PKR rates when it comes to international shopping.
Conclusion
It?is safe as long as you make sure that you are being informed at every step of the way. A website with noble intentions will always inform you before sending you to another website, about security, about its data protection procedures and will have all the relevant logos.